Accounts is simple accounting software for Mac.
Record transactions, create accounts, reconcile bank and credit card accounts, create financial reports and print simple sales invoices, purchase orders & checks.
Track your personal, micro and small business finances.
Download
Download a fully featured version of Accounts …
Accounts supports Mac OS X 10.6.x to 10.14.x
Accounts 1.9.9 requires Mac OS X 10.6.x to 10.14x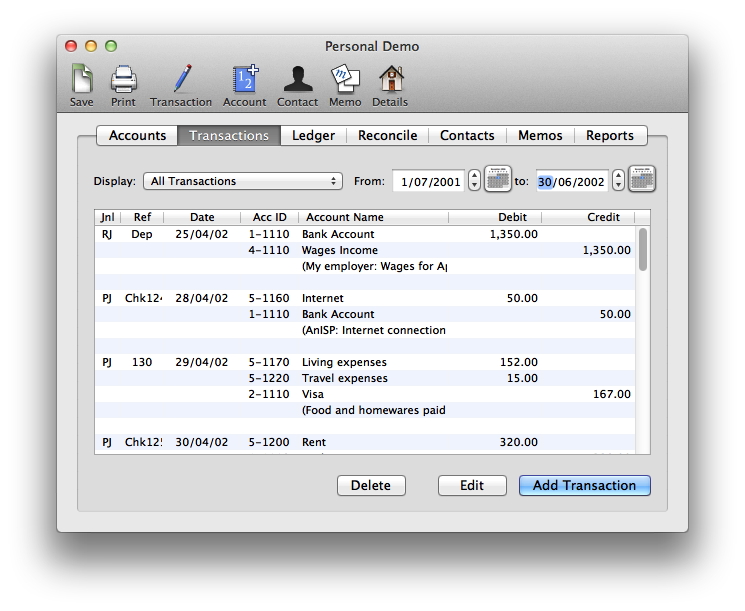 News
Accounts 1.9.9 released 5 September 2011.
What's new in this version:
Improved journal navigation using tab, back tab, up arrow, down arrow, return and enter keys
Fixed auto generation of transaction numbers
Subsequent data files can be opened without quitting Accounts
Web address details display correctly on invoices
Updated document icon
Minor bug fixes
User Guide
Printer friendly pdf version of Accounts Help.
Details how to enter transactions, set up accounts, print invoices, checks, reports and more.
Feedback
Contact us with comments or suggestions for features that you would like to see in Accounts let us know. If you encounter bugs please report them.